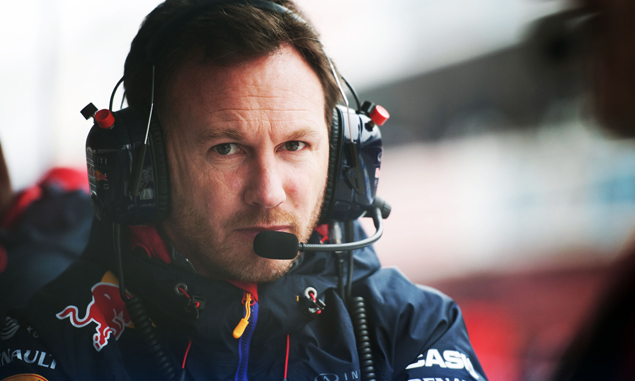 Christian Horner wants the FIA to level the playing field in terms of engine performance in order to close the gap to dominant frontrunners Mercedes.
By clinching sixth in the Australian Grand Prix, Red Bull's Daniel Ricciardo achieved the best result of all the Renault-powered drivers but finished a lap down from race winner Lewis Hamilton.
Having already described the French power units as "undriveable", Horner also thinks that the FIA should rein Mercedes in. The Red Bull team principal claims that this is what the governing body did when the Milton Keynes-based team ruled the roost in 2010-2013.
"When we were winning, and we were never winning with an advantage that Mercedes has, double diffusers were banned, exhausts were moved, flexible bodywork was banned, engine mapping was changed mid-season – anything was done to pull us back," said Horner.
"That was not just us, it was done to McLaren and Williams in other years.
"The FIA, within the rules, have an equalisation mechanism; I think it's something that perhaps they need to look at."
Although he acknowledged that Mercedes has done "a super job", Horner fears the German behemoth's current domination will eventually drive the fans away from the sport.
"I would fear that interest will wane. I didn't see much of Mercedes on the TV because it is not interesting watching a procession.
"The highlight for me was seeing Schwarzenegger on the podium."
Click here for the full gallery from the Australian Grand Prix
Keep up to date with all the F1 news via Facebook and Twitter