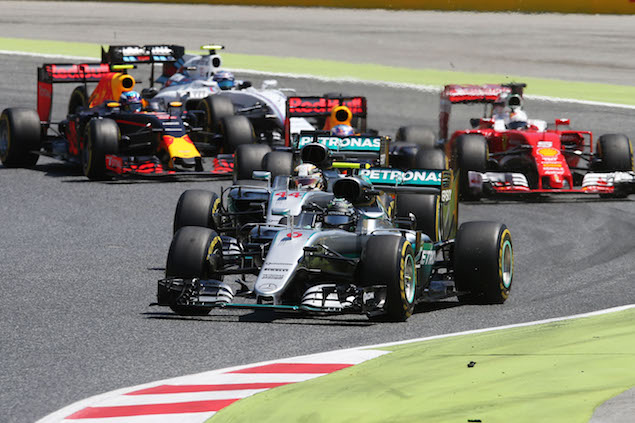 Toto Wolff says he wishes Mercedes had not lost valuable points due to technical issues, on-track collisions, and penalties, as it would allow the German manufacturer to allocate more resources to its 2017 Formula One challenger.
Next year will see radical regulation changes with the introduction of bigger and wider cars and tyres. Several teams have already shifted their focus to their 2017 programme in a bid to get a head start on their rivals.
Having won nine of 10 races held so far this season, Mercedes continues to dominate the sport. But the reigning Constructors' champions could enjoy a bigger lead than the 131-point cushion they currently have over Ferrari.
For instance, Mercedes missed out on a potential 1-2 finish in Barcelona when Nico Rosberg and Lewis Hamilton took each other out on the opening lap. The pair clashed again in Austria, which dropped the German to fourth at the flag. Other incidents that cost points include several power unit issues and poor getaways.
"I wish we would have had those extra 80 points which we lost and give to the competition," Wolff said. "But then, it would be a bit boring I guess.
"We evaluate every week how much resource in every department we want to switch to 2017 and there's already a lot going into 2017. It's a tricky call."
Mercedes perfectly managed the previous rules revolution, having thoroughly prepared the 2014 switch to the hybrid V6 turbocharged power units. Wolff is aware that next year's overhaul provides rival outfits with the same opportunity to secure an early edge.
"Some teams will have stopped 2016 development very early - some of them as early as January-February maybe, once the current cars hit the circuit. That is an advantage, as the learning curve is very steep at the beginning.
"If you are like two, three, four weeks behind it can make quite a difference in the end. This is a key question we ask ourselves every week."
Chris Medland's 2016 Hungarian Grand Prix preview
Technical snapshot - Silverstone
Closing the gap? 2016 constructors points progression
TECHNICAL: Under the skin of the Mercedes W07
Keep up to date with all the F1 news via Facebook and Twitter