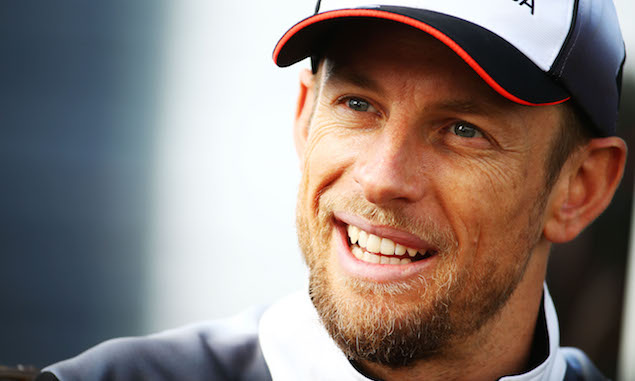 Jenson Button says the opportunity to race competitively will decide whether he stays in F1 or not beyond the end of this season.
The 2009 world champion's contract at McLaren expires at the end of the year, one of many drivers who are nearing the end of their deals. With new regulations set to be introduced in 2017, Button had previously said the planned changes would influence his thoughts regarding his future but the McLaren driver told F1i his main focus is on whether he will have a competitive seat or not.
"I think more what happens this year influences what I want to do next year," Button said. "How I feel with how the cars are. I have a good understanding of how the cars will feel next year but I want to be in a position where I can be competitive and fight for good results - at least be in the mix - and that's what will keep me in the sport."
Saying he doesn't know his options for 2017 yet, Button was clear that he is not limiting himself to either McLaren or retirement from F1 at the end of the season.
"My mind is to be competitive next year and to race and enjoy racing. And to be able to see the front at least! I'd love to do that here and I hope this team is in that situation."
When it was suggested there could be a seat at Mercedes available at the end of the year, Button replied: "Any human being that likes racing cars would say yes they would do that because it's the quickest car by a second.
"So any driver whether he's in love with Ferrari or hates Mercedes cars, he will still drive that car because he has the best chance of being world champion. There's only one guy that can beat him, so…"
OPINION: Why Red Bull is right to promote Max Verstappen