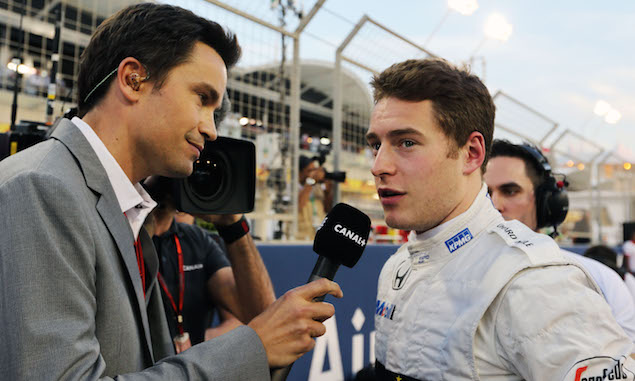 McLaren racing director Eric Boullier says other teams are eyeing Stoffel Vandoorne and believes his performance in the Bahrain Grand Prix will have boosted his F1 career.
Vandoorne was called up to replace Fernando Alonso on Thursday afternoon after the Spaniard was ruled out of the race by the FIA on medical grounds. The 2015 GP2 champion duly outqualified team-mate Jenson Button and scored McLaren's first point of the season, and Boullier says it will have impressed a number of other F1 teams who are interested in the 24-year-old.
"He did a good weekend," Boullier said. "He didn't put a foot wrong and he did a very good job.
"I think having done such a weekend for him it is a massive boost to his confidence. It is also a boost I guess for his career. I know a lot of people have some eyes on him. So it is good for him."
Rather than seeing it as a negative, Boullier believes Vandoorne was able to handle the pressure of his first race weekend more easily because of the late notice he received.
"I don't know. People keep saying this, but I don't believe it to be honest. I think at least he didn't have much time to think about it. He didn't put the wrong pressure on himself. We definitely didn't put any pressure on him, but he did a brilliant job."
DRIVER RATINGS: Bahrain Grand Prix
RACE REPORT: Rosberg beats Raikkonen to win in Bahrain
Keep up to date with all the F1 news via Facebook and Twitter