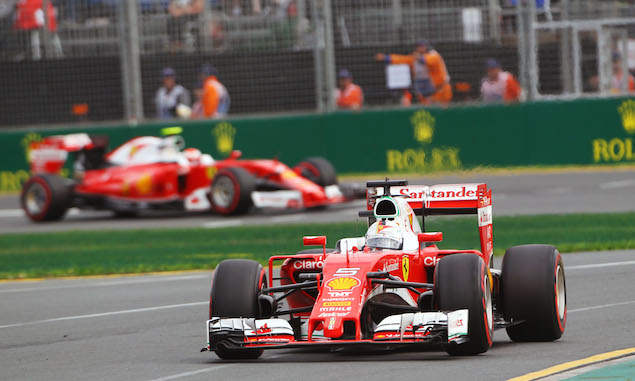 Jock Clear is pleased by Ferrari's rate of development as it looks to mount a title challenge in 2016.
The new senior engineer joined Ferrari from Mercedes over the winter and declared himself "hugely impressed" with his new team over the Australian Grand Prix weekend. With Ferrari appearing to have closed the gap even further on Mercedes compared to last season, Clear says the team is on track with the goals it set itself in terms of developing this year's car.
"The goal as always is to win races and hopefully that delivers winning championships," Clear said.
"We are developing as fast as we can. I think our immediate goal is to get the maximum out of what we have developed over the winter to deliver the performance that we know is within this car in the best way we can and that comes down to the drivers and the race team. But the guys who put us in that position back at the factory are still pushing on, are still developing.
"There will be more developments to come and we will see whether that is enough to beat the opposition. But certainly we are very comfortable with the way the team is working at the moment and our rate of development is where we want it to be. And we will continue to try to develop that. The rest will be in the lap of the sport."
Sebastian Vettel led the opening stint of the race in Melbourne before a strategy error during a red flag period saw him lose out to Nico Rosberg and Lewis Hamilton.
A closer look at the Ferrari SF16-H
FEATURE: A long wait - France's 20-year win drought in F1
Technical analysis - Melbourne
Keep up to date with all the F1 news via Facebook and Twitter