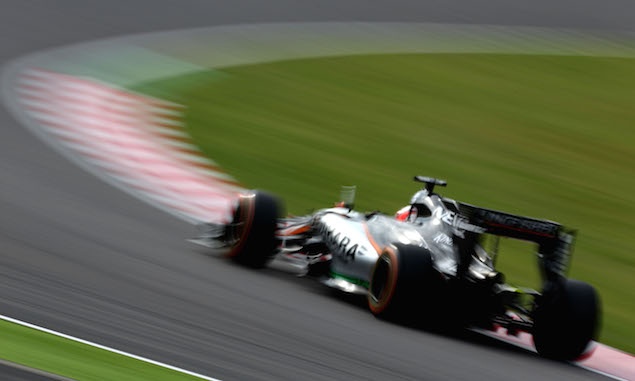 Pirelli motorsport boss Paul Hembery says the tyre manufacturer is monitoring the aerodynamic gains which could be seen in 2016.
With the introduction of the 1.6-litre V6 turbo engines in 2014, one of Pirelli's main points of focus became the rear tyres due to the amount of torque delivered by the new power units. Now two years in to the new regulations, Hembery says attention is switching back to aerodynamic advancements and their impact on tyre performance.
"Of course [it has a big impact] because the loading going in to the tyres and the tyre history is based on the amount of loading going in to the tyre by the number of laps essentially," Hembery told F1i.
"So the longer stints that we've been having going down to [at the end of 2015] with more one-stops in a number of races instead of two or three means that the loads the tyres are having to take over the race distance are much higher invariably than in the previous seasons."
And Hembery says Pirelli still hopes to be able to limit the tyre life in terms of performance in order to increase the number of pit stops required in 2016.
"We are trying to recreate a cliff … the concept is there to try and create a cliff that will come in at 15-18 laps and will get us back to the two and three stops that we've moved away a little bit from."
Eric Silbermann: A winter's tailwind
Five things to look forward in F1 in 2016
Key dates for the 2016 F1 season
Use the red tabs on either side of the screen to scroll through more Formula One news and features
Technical feature: All of the 2015 F1 steering wheels