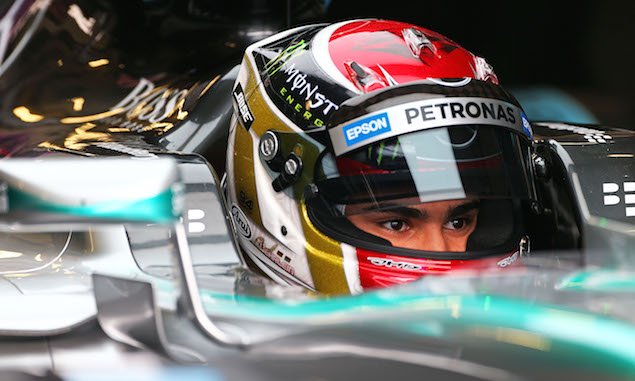 Pascal Wehrlein says he would be willing to race in GP2 next season if plans to secure a race seat in F1 with Manor do not come to fruition.
The Mercedes protege won this year's DTM championship, with Toto Wolff saying attentions would turn to securing Wehrlein an F1 seat after he had wrapped up the title. With only Manor still having race seats available for next season and Toto Wolff warning there is no guarantee Mercedes can secure a drive, Wehrlein told F1i he is open to racing in GP2 if he doesn't get on the F1 grid.
"In the end it's also my decision but there are a few options," Wehrlein said. "In the end we have to sit together and decide what is the best option. For sure if there is a Formula One cockpit … there are not many left so it should be clear which team it would be. If there is one left it would be a great chance and I would look forward to that but if not there would be a few options: DTM, reserve driver, maybe some more testing, maybe GP2.
"There would definitely be a few options and then we have to sit together because then it's not so easy. But if there's a chance in Formula One then it is easy."
Asked specifically about what would be attractive in GP2, Wehrlein says it would be good preparation for an F1 seat.
"That's the problem, there are so many options. For example GP2 would be good because I would be travelling to most of the races together with Formula One, I'm learning the Formula One tracks and I'm back in a single-seater. But also for sure DTM is great and I would love to drive DTM again so in the end it is a very tough decision."
However, Wehrlein says he is in no doubt that he is already well enough prepared to race in Formula One if the chance comes.
"If there is a drive with Manor for sure I would take it. I've been a reserve driver for more than a year now with Mercedes and Manor is getting Mercedes engines so it's still in the Mercedes family."
Wehrlein will drive for Mercedes during the Pirelli tyre test in Abu Dhabi next week.
Technical feature: Exclusive pictures of the Ferrari power unit
Use the red tabs on either side of the screen to scroll through more Formula One news and features
Click here for a more light-hearted look at the Brazilian Grand Prix
Keep up to date with all the F1 news via Facebook and Twitter