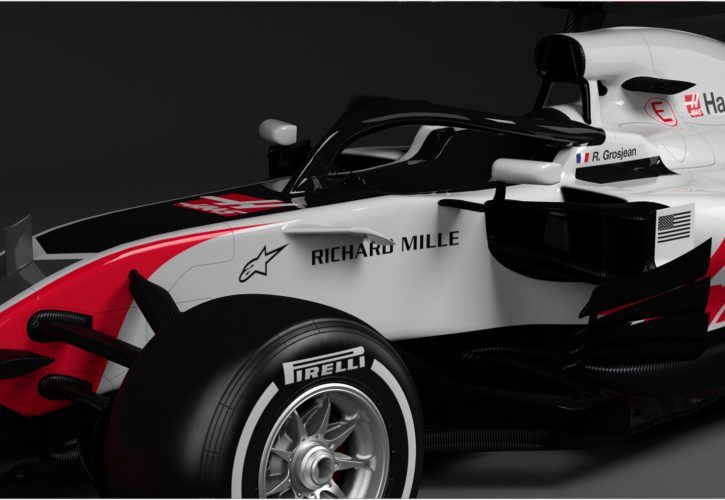 The Haas F1 team says it wants to pick a single brake supplier in 2018, and stick with it for the whole of the season.
Last year, Haas ended up flipping back and forth between components from Brembo and Carbon Industrie in an effort to tackle handling issues on the VF-17.
Team principal Guenther Steiner says he wants to put an end to such vacillation when the new season gets underway. However, he admitted that no firm decision has yet been taken either way as to which supplier to go with.
"We started last year working with another brake manufacturer," Steiner commented this week. "For this year, we should have a package that we're all comfortable with. That was one of our goals.
"Our aim is to run just the one manufacturer everywhere. I hope we've achieved that.
"We haven't tested on the car yet, but we've had dyno tests," he continued. "When we go out in Barcelona, we'll know what we've got.
The team's lead driver Romain Grosjean was particularly troubled by the brakes uncertainty in 2017. His team mate Kevin Magnussen was able to work around the issues. But now the team wants a solution that works equally for both men.
"If the brakes are good for Romain, then they're good for Kevin," said Steiner. "It is not a worry for us. If the brakes work and Romain is happy, Kevin will be happy too."
Steiner said that achieving reliability was the main objective of the first four-day pre-season test at the Circuit de Barcelona-Catalunya this week.
"Hopefully, we are reliable. I hope we don't have a lot of issues," he said. "That always helps and it gives you confidence for going racing.
"This year we only get three engines, so basically every engine has to last an average of seven races, which is quite a lot and demanding.
"Then we need to collect as much data as possible so we can analyse and get prepared for the first race.
"In the first year, there were more risks. We didn't have the experience to know what was truly needed, so we planned for a variety of contingencies. You have to provide for them even if they're not necessary.
"Now you know how things happen, so you can just refine all your processes to get the result you want. That's the biggest thing you can do with time. Next year, we'll be even better."
Haas will officially unveil its 2018 to the media on Monday morning in the pit lane in Barcelona. Grosjean will then take charge of the car for the first day of on-track testing.
Magnussen will have his turn on Tuesday and Thursday, with Grosjean back at the wheel for Wednesday's session.
Gallery: The beautiful wives and girlfriends of F1 drivers
Keep up to date with all the F1 news via Facebook and Twitter