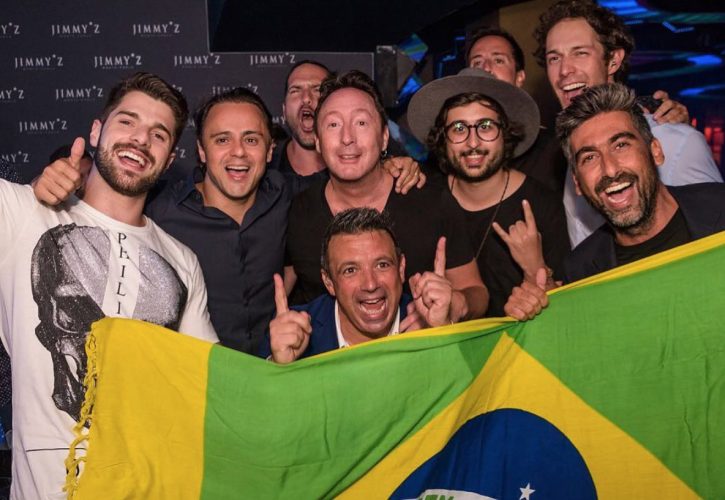 Felipe Massa says he's disappointed that there will be no Brazilian drivers competing in Formula 1 in 2018.
Massa retired at the end of last year after a Grand Prix career spanning 16 years and 269 starts with Sauber, Ferrari and Williams
His departure leaves Brazil without a driver in the sport for the first time in five decades stretching back to 1969.
When asked by France's Auto Hebdo newspaper whether he was disappointed, he replied: "Of course I am."
"My country is an integral part of F1 with drivers like Senna, Piquet and Fittipaldi," he continued. "I am honoured to have been a part of that.
"What worries me is that there is no sign that another driver will come any time soon," he noted.
Massa suggested that the motor racing structure in Brazil no longer nurtured young drivers who can pick up the mantle.
"The economic situation in Brazil plays a role, but it is not the only problem," he explained. "There is nothing that prepares them to go from karting to single seaters.
"[There's] no national series that can prepare them for Europe, which remains the place that offers the most opportunities to progress.
"I see Formula 4 in many countries - I think Brazil needs such a championship," he suggested.
"We have a new president of the Brazilian automobile federation," Massa added. "I really hope he will give a new impetus to do something for young people.
The best hope for Brazil's next F1 star is Pietro Fittipaldi, the 21-year-old grandson of two-time Formula 1 champion Emerson.
Fittipaldi clinched the Formula V8 3.5 title last year, and is hoping to secure a Formula 2 seat in 2018. He confirmed last year that Formula 1 was the ultimate goal.
"We'll be pushing hard to make it there," he said. "Hopefully I'll not only make it to F1 but bring the Brazilian flag to the podium."
Gallery: The beautiful wives and girlfriends of F1 drivers
Keep up to date with all the F1 news via Facebook and Twitter