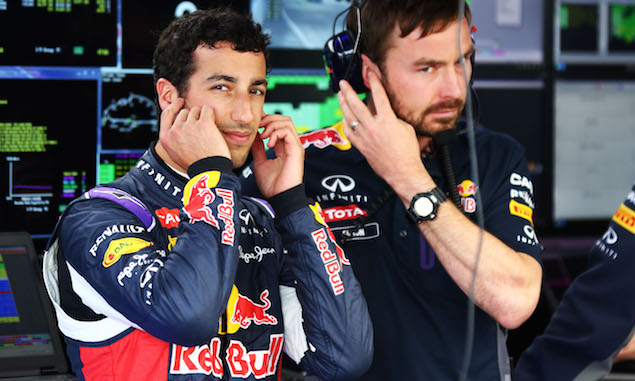 Daniel Ricciardo admits Sebastian Vettel's move to Ferrari has made him think about his own F1 career after Red Bull.
Vettel left Red Bull at the end of 2014 having won four drivers' championship with the team after coming through the young driver program, becoming the first Red Bull driver to move to another team.
Ricciardo was Vettel's team-mate last year and has followed a similar path throughout his career so far, and he told F1i he feels he is likely to switch teams at some stage in the future.
"Obviously I hope my career is long in F1 and I know it's very, very unrealistic that I'll stay with Red Bull for the next ten years so to speak," Ricciardo said. "So it's also being smart as well and knowing the right time to maybe make a change.
"At the time I think Seb was criticised but look where he is now. So you've got to be smart and see."
However, Ricciardo says he wants to ensure he achieves success with Red Bull before contemplating any future move.
"Obviously I would like to get the Red Bull back up to where they should be, but as I said we're at a point now which is nearly mid-season where we've got to start seeing that turnaround. We can't keep slipping back, otherwise it's sort of each race it's getting further and further away from where we need it to be and it's only going to get harder to pull back."