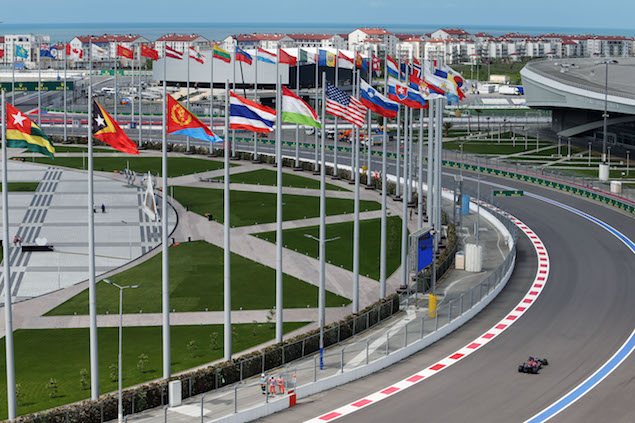 The decision as to whether the Russian Grand Prix continues to have a place on the Formula One world championship calendar in the future appears to rest in the hands of private investors, according to Russian news agency Rambler.
The event was first staged in Sochi in 2014, but crowds for last year's event were disappointing despite Russian driver Daniil Kvyat having clinched a podium position at the preceding race.
Despite President Vladimir Putin attending the race every year, the Russian government has seemingly cooled on the idea of keeping Formula One in the country and has capped the amount of public money that they are willing to pay in order to retain the Grand Prix.
This week, Rambler reported that responsibility for the race fee which is payable to Formula One's commercial rights holder each year will now be undertaken by private investors.
Russian deputy prime minister Dmitry Kozak confirmed that the major investors are major Russian oil company Lukoil, finance bank VTB, and aluminium company Rusal.
"Now the contribution is paid by Lukoil, VTB, Rusal and many other companies, a pool of about ten investors," he said.
The original contract to hold the annual event was negotiated by Bernie Ecclestone, before he was removed from his post as FOM chief executive by the sport's new owners Liberty Media Group.
Ecclestone enjoyed a good relationship with President Putin, and his absence from the Formula One paddock in 2017 may end up in a cooling of Putin's enthusiasm for the sport in the future.
GALLERY: F1 drivers' wives and girlfriends
Keep up to date with all the F1 news via Facebook and Twitter