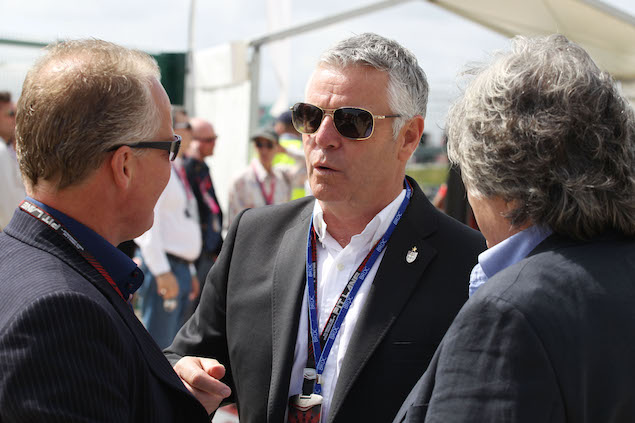 Former Formula One driver turned FIA steward Derek Warwick has called on the sport to simplify the rules governing drivers' on-track behaviour during Grand Prix races.
In particular, Warwick said that the rules were too often being made because of suggestions from star drivers at the front of the grid at the cost of holding back those further down the grid.
"I always think that regulations are made for the front end of the grid. The people that talk in the drivers' briefing to Charlie, like Vettel and Webber when he was there, Alonso, Button, all the experienced guys that want the best for them to make their race perfect.
"It's them that have really pushed the blue flags, people being penalised and allowing cars to overtake and all that sort of thing.
"We need to come back and help the back end of the grid I think," he said. "Let people work out how to overtake when they're coming to lap a slow car like we used to.
"Take away blue flags. Take away all these penalties. Let's get back to harder, harsher racing," he told an audience at the Autosport International show in Birmingham this week.
"These guys will enjoy Formula One more if all of a sudden the great drivers like Lewis Hamilton, who will be unbelievable in traffic without the blue flags, will be even more unbelievable. That will bring fans to Silverstone and watch the British Grand Prix."
Warwick himself will continue to serve as an FIA steward at four races in 2017, calling his role as a driver representative as "bringing some common sense to the room."
"Fundamentally my idea as a steward is 'let them race'. We let them make mistakes because that's what they should do. The more we get back to that, the better it is."
GALLERY: F1 drivers' wives and girlfriends
Keep up to date with all the F1 news via Facebook and Twitter