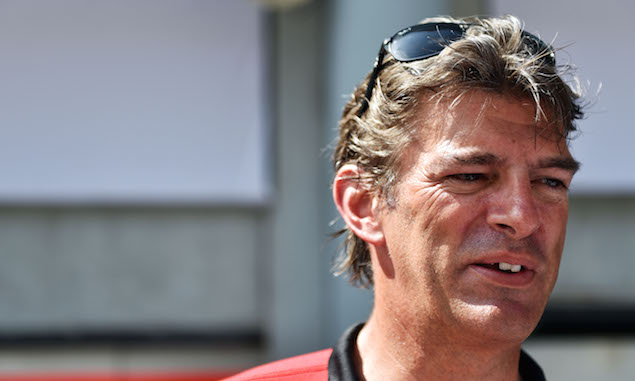 Manor sporting director has described conspiracy theories regarding the team's approach to the Malaysian Grand Prix as "complete nonsense".
Having failed to run at all in the first race of the season in Australia, Manor ran both cars during the three free practice sessions at Sepang, but only ever had one out on track at a time. With Will Stevens then missing qualifying and the race due to a fuel system issue, there were a number of critics of Manor's approach on the grid ahead of the start of the grand prix.
Force India's Bob Fernley told F1i he believes Manor had never planned to run in Australia or race with both cars in Malaysia, but Lowdon says the team could have qualified and raced both its cars this weekend.
"It's just nonsense, complete nonsense," Lowdon told F1i exclusively after the race. "There was a team on the grid [McLaren] that neither of its cars finished and you don't hear conspiracy stories about whatever. It's just complete nonsense. We're a racing team and we want to run with both cars, if there was a way we could do it we would do it.
"If you look at the run plans that we had on Friday and Saturday morning - three sessions, so people are making these incredible observations after three sessions - you'll see that we took each of the sessions steadily, as you would with a brand new infrastructure and systems and everything else we had. But we were perfectly happy with both the progress we were making - apart from the problem we had with Will's car - and also the integration of everything within the team.
"Could we have qualified two cars? Yes. Could we have raced two cars? Yes. There's absolutely no question about it. I'm not really sure what else we can say to people like that apart from what's their point? I just don't get it."
Click here for Sunday's gallery from the Malaysian Grand Prix