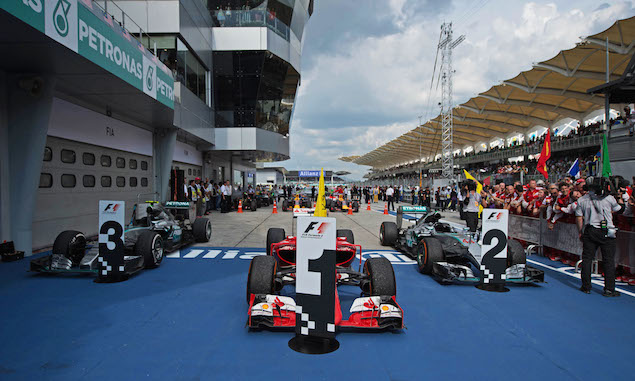 Toto Wolff says Ferrari's victory in the Malaysian Grand Prix is good for Formula One and admits Mercedes was simply beaten by a faster car.
Lewis Hamilton and Nico Rosberg dominated in 2014 and looked set to continue to do so this year after finishing 30 seconds clear of the field in the opening race in Australia. However, Sebastian Vettel comfortably beat both Mercedes' at Sepang having carried out a two-stop strategy and a humble Wolff says it is good for the sport to see his team beaten.
"The positives Ferrari deserved to win today, and from a racing perspective you have to acknowledge they have done a great development this winter," Wolff said. "For Formula One it is positive, after all the talk we had in Melbourne, of a boring race and Mercedes running away with the championship. We had it in Bahrain last year and then there was a sensational race. It is what Formula One needed."
And Wolff says he doesn't think Mercedes had the pace to beat Ferrari even if it had chosen a different strategy.
"They won the race today. We were pretty sure that the three-stop strategy would work for us, and I believe that couldn't have matched the long-run pace of Ferrari today, especially for on the option tyre. They have won the race. It wouldn't be right to say that we have lost it. In hindsight it's easy to be clever."
Click here for Sunday's gallery from the Malaysian Grand Prix