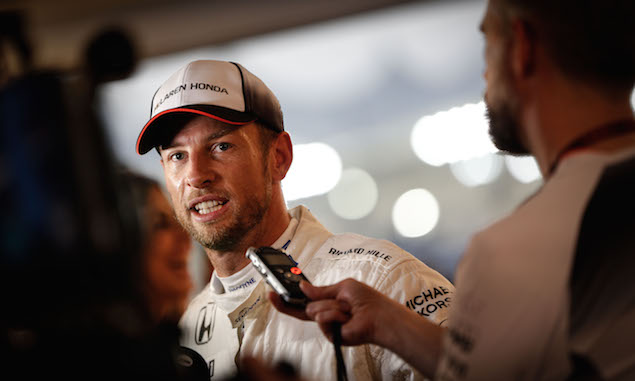 Jenson Button fears he made the decision to quit racing in Formula One "way too early", admitting his mindset has changed since he informed McLaren.
The 2009 world champion made his mind up to take year out of racing in F1 during the summer break, informing then-McLaren chairman Ron Dennis of his call in August. McLaren duly announced Button would become an ambassador for the team in 2017 with Stoffel Vandoorne replacing him.
However, on the eve of his final race, Button now believes he made that decision too soon, as he has noticed a difference in his thinking in the months since.
"I still feel that August was quite early, personally," Button said when asked if he felt he got the timing of his decision right. "I think when a driver decides he's going to leave the sport or retire from that certain type of sport I think you should try and do it as late as possible. I think I did it way too early.
"The mindset definitely changes, which is a shame. I didn't think it would but it definitely does. But tomorrow for me is a big day and I don't go into the last race thinking 'I can't wait until it's over', I go into the last race excited, knowing I'm going to have a great race and I will give it my all as I always do in every grand prix.
"I'm not retiring, it's a bad word. It's thrown around too often. I'm 36 years old, I'm definitely not retiring. I'll be working here with the team next year, I will be racing other things and in the future. I'm going to be driving until I'm 70-odd years old, so I'm not retiring until then, it's just whether I get paid to do it or not. That's probably the only difference."
Jenson Button's F1 career: 17 seasons, 15 wins
Silbermann says ... Parting gifts galore
Chris Medland's 2016 Abu Dhabi Grand Prix preview
FEATURE: Hamilton v Rosberg: 2016 F1 drivers' title permutations
Keep up to date with all the F1 news via Facebook and Twitter