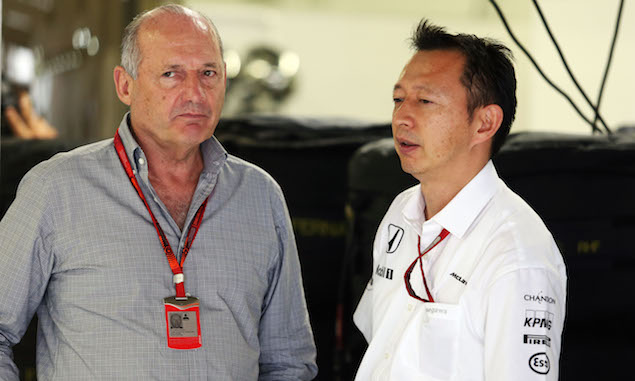 Honda's head of F1 project Yusuke Hasegawa says he is only 50% satisfied with the Japanese manufacturer's progress this season.
An upgrade introduced in Malaysia is Honda's last development of the season, with both drivers now having received their final power units for the remaining four races. Despite an unexpectedly poor performance in Japan, Hasegawa says there has been clear improvement throughout the season but it is not enough to be satisfied with the work done this year.
"Yes, our development for 2016 is complete, but of course we will continue to fine-tune the power units at every track," Hasegawa told F1i. "My satisfaction level is at 50%, and I am split because though we have made lots of progress this year, we are not yet at the level of the top level teams.
"What we have done this year will of course help next year, but at the moment, we are completely focused on the early part of 2017. What will happen within next year comes after that."

Following increasingly consistent top ten finishes, McLaren was uncompetitive at Suzuka as Fernando Alonso finished 16th ahead of team-mate Jenson Button in 18th position. Hasegawa says Honda will work to learn from the setback in order to recover as quickly as possible.
"The two positives from Suzuka are: a reality check and humility from a poor performance which in turn helps the team reflect back deeper than we would normally, and will motivate the team to do better in the next race, and getting penalties out of the way for Jenson's engine.
"We think that Austin should be a better track for us than Suzuka, but it is difficult to predict at this point."
2017 F1 driver line-ups so far
Scene at the 2016 Japanese Grand Prix
Japanese Grand Prix - Quotes of the week
Keep up to date with all the F1 news via Facebook and Twitter