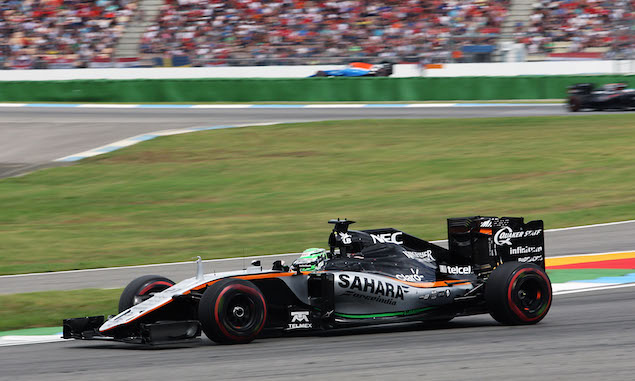 Force India needs "another £200million" to be able to make the step towards the front-running teams in F1, according to deputy team principal Bob Fernley.
Since the 2014 season, Force India has made steady progress as it finished sixth in the constructors' championship two years ago and fifth last season. Now challenging Williams for fourth place, Fernley says being the best team behind Mercedes, Ferrari and Red Bull is currently the highest Force India can realistically aim without major investment.
"I think that the goal is probably best of the rest if the truth be known," Fernley told F1i. "In reality, another £200million to get the next step.
"But saying that, next year is going to be an exciting year because for the first time we're all designing cars … I wouldn't say we're on a level playing field but certainly more level than it has ever been in terms of the aero availability you have.
"So we're all limited. Obviously the bigger teams have much more efficient processes so they have an advantage but the advantage is much less than it has ever been. So it is going to be interesting and I think it is going to produce some interesting opportunities next year."
And Fernley says Force India takes confidence from its recent successful development program when it comes to the new aerodynamic regulations for next season.
"Yeah and also the 2017 car will be the first car where we are actually using a 60% model. In the past we've had the 50% when we've had Brackley. Even when we made the big switch to Toyota which obviously cost us dearly in the first part of 2015, once we got that on track we rebounded and continued to progress on from there. So the 60% model with the fidelity that gives is also exciting for us."
F1i Classic - Mayhem, monsoon and the mother of all Belgian Grand Prix
Max Verstappen interview: Destined to be a champion?
From Sauber to Ferrari - Exclusive interview with Kimi Raikkonen on F1's evolution
Keep up to date with all the F1 news via Facebook and Twitter