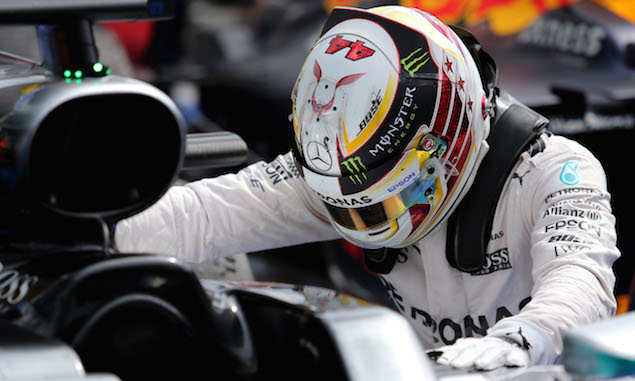 Mercedes would prefer Lewis Hamilton to take an engine penalty at the Italian Grand Prix rather than next weekend's race at Spa-Francorchamps.
Hamilton suffered a number of reliability issues in the early part of the season which has left him having used five turbochargers and MGU-H components already this year. Each driver has five of each power unit component to use during a season, while using a sixth will result in a ten-place grid penalty. Every sixth component used after that point results in a five-place grid penalty.
With Hamilton likely to need to use another turbocharger and MGU-H before the end of the season, Mercedes is hoping to wait until Monza - where it is easier to overtake - to take the penalty.
"Could be Monza as well… it's about minimising his penalty on a track where overtaking is a bit easier than on others and we want to drag it out a bit to really make it as smooth as possible to finish the season with that last engine," team principal Toto Wolff said.
And Wolff says any upgrades to those parts also have to be factored in, with Mercedes keen to ensure equality between its two drivers.
"That is another factor to be considered. You don't want to upgrade it or change the engine when the following race would be an upgrade that would be performance-enhancing that would be benfitting Nico, so that has to be taken into consideration."
Hamilton currently holds a 19-point advantage over Rosberg in the drivers' championship.
Max Verstappen interview: Destined to be a champion?
Meet the British drivers chasing GP2 glory and an F1 seat
From Sauber to Ferrari - Exclusive interview with Kimi Raikkonen on F1's evolution
Keep up to date with all the F1 news via Facebook and Twitter