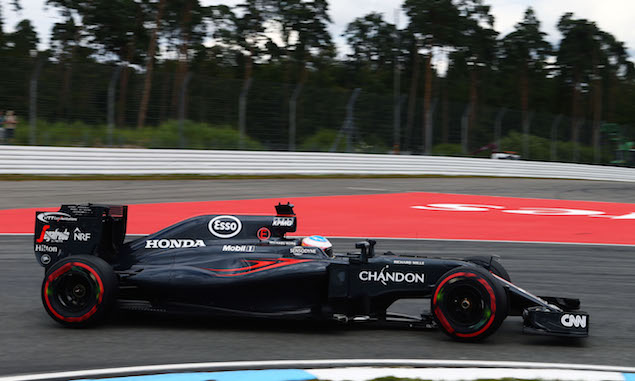 Honda's head of F1 project Yusuke Hasegawa says the engine manufacturer and McLaren have made "incredible" progress since the end of 2015.
The first season of the rekindled partnership was a difficult one as McLaren-Honda scored just 27 points and finished ninth out of the ten teams in the constructors' championship. However, a much more competitive 2016 so far has seen McLaren already score 42 points and Hasegawa says promises are being delivered on.
"Looking at the genuine progress we have made as Honda and as a team is incredible," Hasegawa told F1i. "I have always said that we have focused on three things since last year, reliability, ERS, and ICE.
"Reliability has gotten much better and we should praise the team for their hard work on this throughout the winter months and during the first half of the season. We have updated both the ERS and ICE during the season, and they are both working as I hoped they would.
"However, purely from a race result perspective, we are not satisfied with where we are. Our target is to be consistently in Q3 and in the points. At the moment, our race pace is getting much better, but we are still inconsistent in achieving these goals so we need to keep pushing forward our progress."
McLaren has reached Q3 on six occasions so far this season - including with both cars in Hungary - and has scored points in three of the final four races before the summer break.
F1i Classic: The unforgettable Harry Schell
Exclusive F1i interview with Carlos Sainz
Explaining the F1 summer break
Chris Amon: A legend's career in pictures
Keep up to date with all the F1 news via Facebook and Twitter