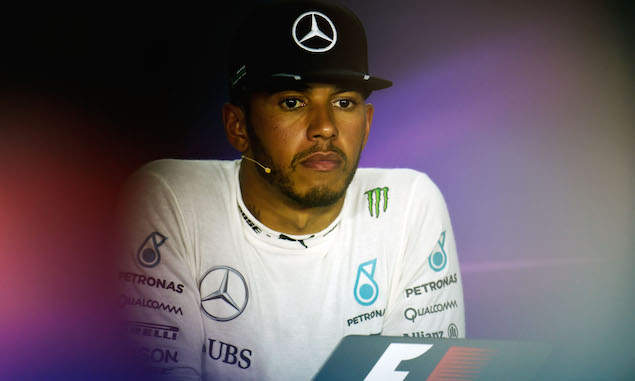 Lewis Hamilton contacted FIA race director Charlie Whiting seeking clarification regarding Nico Rosberg's pole position time at the Hungarian Grand Prix.
Rosberg posted the fastest middle sector of the session on his way to pole position despite encountering double waved yellow flags after Fernando Alonso spun at Turn 9. With the sector going green again as Rosberg exited Turn 8, the stewards were satisfied a complete lift on entry - which cost Rosberg a little over 0.1s - was a sufficient sign he recognised the yellow flags and decided not to penalise the German after a late investigation.
Hamilton wanted clarity over what is acceptable regarding the incident and contacted the FIA, but doesn't feel it caused the stewards to open the investigation over three hours after qualifying had finished.
"I don't believe I influenced the stewards' inquiry," Hamilton said. "But I have spoken to Charlie for clarification because the next scenario when I'm in the same position, which I was, all I have to do is lose a tenth in Turn 8 and even if there is a car facing me, all I have to do is lose a tenth.
"Lifting and coasting into a corner, that's fuel saving, and braking at the same place and getting on the power five metres early or whatever it was and being the same speed at the apex and much quicker at the exit. Also at the apex of the corner there was a yellow flag on the right for Turn 9. It's just important to know.
"If that is the case then the precedent was set yesterday and he said he is really going to think about it because that is not how it should be. If I do the same thing in the next race, do I get penalised? All of us here need to know."
Rosberg himself said he understood why the stewards would want to look at his lap but was not expecting to be called back to the circuit so late on Saturday evening.
"It is okay," Rosberg said. "I understand when you do a purple sector it needs to be analysed. That is normal, clear under double yellow, that is a very normal thing. It is just surprising that it was so late in the evening after I saw that everything was okay."
REPORT: Hamilton holds off Rosberg to take championship lead
AS IT HAPPENED: Hungarian Grand Prix
Silbermann says ... Birds on the wire
Keep up to date with all the F1 news via Facebook and Twitter