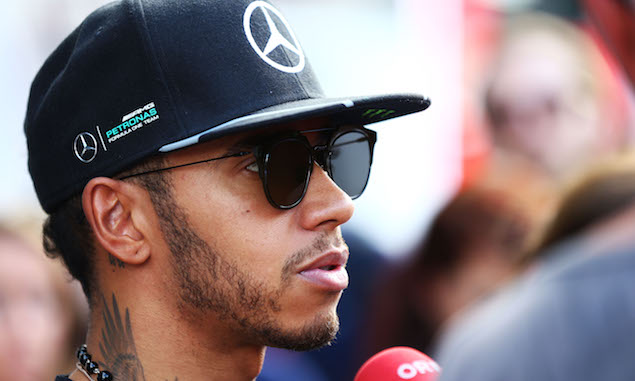 Max Verstappen believes Lewis Hamilton "wants to be cool" when it comes to driver safety and has accused the triple world champion of hypocritical comments.
Hamilton criticised a number of drivers during the Grand Prix of Europe weekend, saying those who were concerned about the safety of the Baku City Circuit "want to take all the character and life out of these tracks" and "moan so much".
However, Verstappen says Nico Rosberg made it clear during a drivers' briefing that Hamilton spoke differently about the circuit in private.
"In the media he's saying he doesn't care, but when he talks to his team it's different," Verstappen is quoted as saying by the BBC. "I had an incident in the drivers' briefing in Baku saying the pit entry was quite tricky, and he's like: 'Oh, you shouldn't bother about it.'
"But then Nico jumped in and said: 'Wait, Lewis, you just said you were (scared) when you were entering the pit lane'. So what is this approach?'
"Maybe he wants to be cool."
And Verstappen says he is happy to stand up to Hamilton about the comments if required in future.
"We are looking for safety and we don't want to die on track," Verstappen added.
"I prefer to do it on track than talk about it in the briefing room but I'm definitely not afraid. It's not because he won world championships that you can't go against him. Everybody has his own opinion."
FP2 REPORT: Rosberg edges Hamilton by 0.019s in rain-hit FP2
AS IT HAPPENED: Austrian Grand Prix - FP2
Silbermann says ... Gin is the only tonic
Exclusive Daniel Ricciardo Q&A: 'I'm also the real deal!'
Keep up to date with all the F1 news via Facebook and Twitter