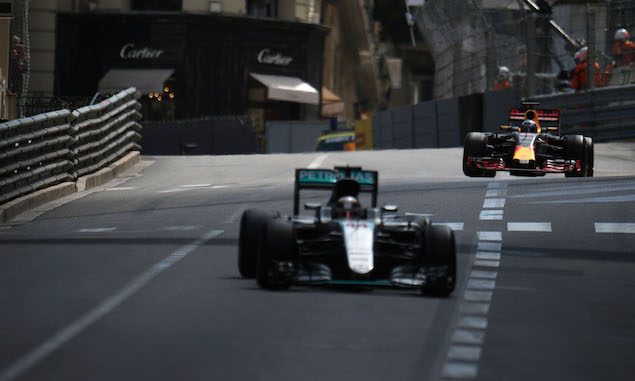 Toto Wolff says Mercedes will not get caught up trying to work out whether Red Bull or Ferrari is the team's biggest rival at present.
Mercedes has won five of the first six races this season, with Red Bull beating Ferrari in the Spanish Grand Prix when Lewis Hamilton and Nico Rosberg collided. Red Bull should have won in Monaco but for a pit stop error which relegated Daniel Ricciardo to second, but Wolff does not want Mercedes to worry about which team offers the greater threat.
"In Formula 1 you're only as good as your last race and this is why at the beginning it was Ferrari that was expected to be the enemy number one because they scored the better results," Wolff said. "Now Red Bull won a race in Barcelona and they were pretty competitive in Monaco and suddenly Red Bull is being seen as the main competitor.
"I think we just need to stay calm. Both teams have all the resources you need in order to be competitive and we are just trying to go and follow our path, developing at the speed which we have identified as necessary to win a championship and that is more important than always looking at the competition."
With the Canadian Grand Prix kicking off a run of six races in eight weeks, Wolff says Mercedes needs to stay focused on extracting the best from itself before the summer break.
"You just need to continue to develop the car in the way we have always planned. We are pushing flat out and we continue to develop the current car. Then you have to look after yourself and every team member that travels needs to look at his energy levels.
"Then equally we have the challenge at the factory for next year's car. So it is very busy, the amount of travelling is going to be substantial for the summer break but then we will really deserve to go on holiday!"
From the cockpit: Felipe Nasr on a controversial Monaco Grand Prix
Scene at the 2016 Monaco Grand Prix
Driver ratings - Monaco Grand Prix
Keep up to date with all the F1 news via Facebook and Twitter