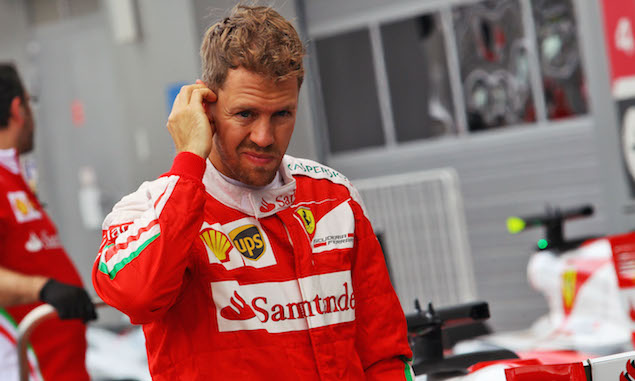 Sebastian Vettel says he is "very optimistic" Ferrari can turn its form around after a disappointing start to the season.
Ferrari entered 2016 with the target of fighting for the championship until the final race of the season, with Mercedes having won the constructors' title four rounds from the end last year and Lewis Hamilton the drivers' championship one race later. While Vettel acknowledges the difficult start Ferrari has had - with one podium in each of the opening four races - he is still hopeful of fighting back.
"Quite a trip so far with not everything going according to plan," Vettel said. "We could have won the first race if things go a little bit different. So overall, it's not so bad. We have shown great pace, especially on Sunday, and that's where you get the points.
"We know that we need to work and we are pushing very hard – but it's not so easy. Mercedes is doing a great job, those two guys driving the car are going a good job, so it's a difficult team to beat.
"We are not playing… it's not a kindergarten, I think it's for grown-ups and therefore the challenge is tough – but ultimately we want to be the best so we need to be ready to tackle the best and, so far, we're very optimistic we can turn it around."
Having failed to start the Bahrain Grand Prix and crashing out of the last race in Russia on the opening lap, Vettel is currently fifth in the drivers' standings with 33 points, 67 points behind championship leader Nico Rosberg.
Technical focus: Halo or Aeroscreen?
F1i Classic: Schumacher's "5th gear only" signature drive at the 1994 Spanish GP