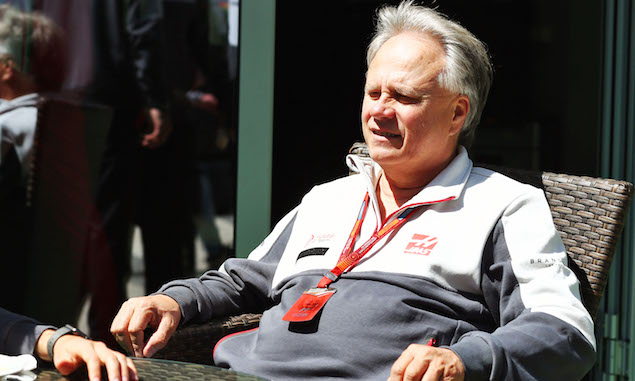 Gene Haas says he understands Bernie Ecclestone's reluctance to enter into a commercial agreement as his team still races without a deal.
Haas entered F1 for the first time this season but has yet to agree a commercial deal with Ecclestone's Formula One Management (FOM). With little progress on a bilateral agreement during the opening few races, Haas says he was fully aware of Ecclestone's stance when he joined the grid.
"Bernie has been very, very straightforward," Haas told F1i. "He said, 'Look, we didn't ask them to show up, they came knocking on our door'. We've made it as difficult as we can because their point of view is: 'We're not going to give you anything because we didn't do the asking'. So that's what we're up against."
And Haas says he can understand why Ecclestone is not keen to strike a deal which would see FOM potentially handing a proportion of revenues to his team.
"Well I think everybody is getting what the Concorde Agreement gives them. It's all spelled out, I don't think Bernie is totally out of line. He would only have to give us something if he felt generous about it. But as he's told me directly he says, 'You should be paying me!'.
"He thinks anybody who wants to be in Formula 1 or have a Formula 1 race or wants to broadcast a Formula 1 race, he should be paid. So he's kind of looking at it like, 'Well if you want to be in Formula 1 then you should be giving me some of your money'."
OPINION: Why Red Bull is right to promote Max Verstappen