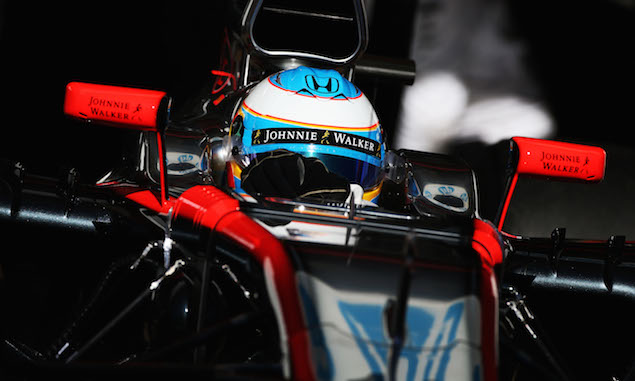 Fernando Alonso's manager Luis Garcia Abad says Alonso may stay in hospital for a number of days and warns "Formula One is not a game".
Sunday's crash which saw Alonso hospitalised happened between turns 3 and 4 at the Circuit de Catalunya, with McLaren saying he hit the wall after the car was unsettled by "unpredictably gusty winds". While the car was not heavily damaged, Alonso was airlifted to hospital where he will spend a second night tonight and Abad says his recovery will not be rushed.
"Fernando is OK," Abad said. "He will remain here for the time that we need to be sure that everything is fine. The impact was quite hard, and we want to be sure that everything is fine so I can't say if it's one, two or three days more."
Pushed on whether Alonso lost consciousness in the accident and for how long he may have been unconscious, Abad said the full details were still unknown.
"It's information that I don't have at the moment. I read information that is quite difficult to understand. When I arrived at the [medical centre] at the racetrack Fernando was conscious and fine in this respect. So this is the most important thing. And now he's fine.
"The crash was very hard. We don't have images but it was very hard and he has to recover because it was a serious impact and Formula One is not a game. We have to be sure that he is ready to drive the car at the right time because we want to be competitive until the last race of the season."
Click here for the gallery from day four of the second test
Keep up to date with all the F1 news via Facebook and Twitter