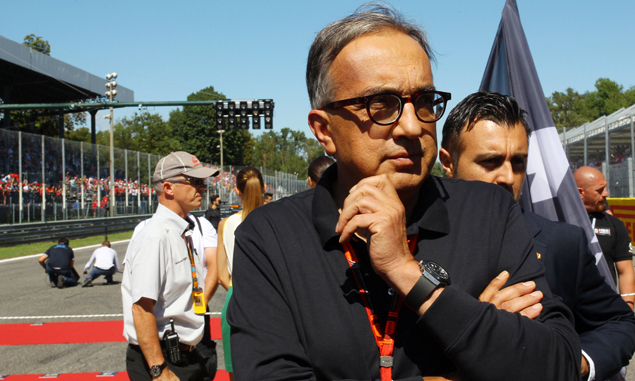 Ferrari president Sergio Marchionne says current manufacturers could supply alternative power units if they were subsidised by FOM.
The FIA looked in to the possibility of introducing and different specification of power unit from an independent supplier in order to help reduce costs for customer teams. However, the idea is currently on hold while engine manufacturers come up with new proposals to address the sound and cost of the current power units.
Marchionne believes any potential regulation change can still include the current manufacturers, but says Bernie Ecclestone's FOM should help foot the bill.
"If you go to Mercedes and you tell them 'please give us a group of engineers to develop in a parallel mode a different engine, different to that of Mercedes that is compliant with the F1 rules and that costs a certain amount' then I think FOM should cover that amount of money," Marchionne is quoted as saying by Autosport.
"Ferrari is available to join a project where we could develop power units. We would also consider sharing our technology but we should not be the only one. The development commitments should be shared with the other teams having the power units and of course that should be done in economic terms."
F1i classic: Jim Clark's last wins
Technical preview: What changes in 2016?