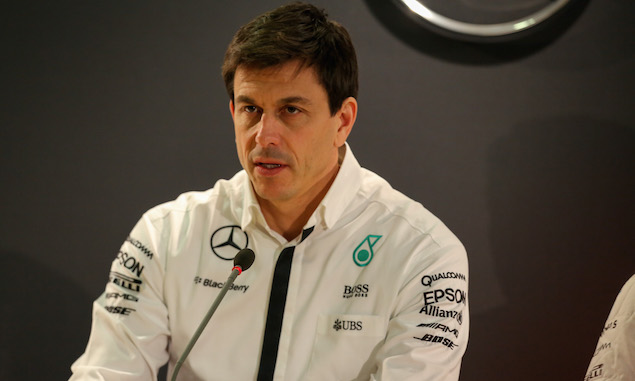 Toto Wolff has dismissed the idea of an independent engine in Formula One, saying it is backward thinking for the sport.
In late 2015 the FIA announced plans to introduce an independent power unit which would be available to non-manufacturer teams at a cheaper rate than the current engines. Part of the plan was to remove power from the manufacturers, but Wolff says the whole idea is not the direction in which the sport should be heading.
"The independent engine is complete nonsense, just a few [people] still debating about it," Wolff told Speedweek. "We go with a hybrid on the road and will continue racing like that. Today's engine designs are the most exciting technology. With a huge amount of internal combustion engine and a minor proportion of hybrid."
And Wolff says Mercedes will do its part to ensure the current power units are more exciting to increase the appeal of F1.
"In January we will present a concept that is based on the architecture at present, but in which we will put right all things that we've done wrong. Formula 1 needs to be louder and more exciting. The cars need a lot of power and a higher top speed."
2015 F1 season: F1i's drivers review 10-1