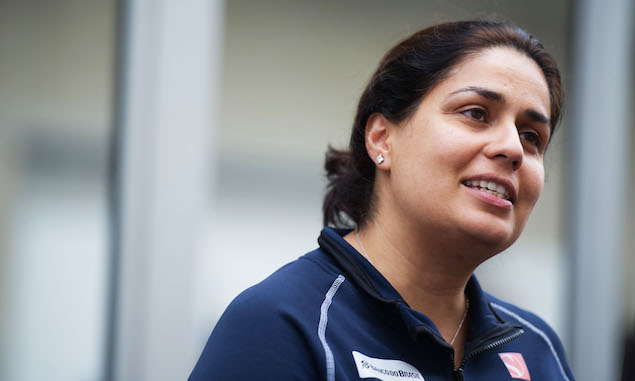 Sauber team principal Monisha Kaltenborn says both Manor and Haas will be challengers for points next season.
Manor has only ever scored in one race in its history under previous guises of Virgin Racing and Marussia, but has secured a power unit supply from Mercedes from 2016 as well as a technical partnership with Williams which is likely to see it move up the grid.
Haas will enter F1 for the first time next year having been making the most of a close partnership with Ferrari over the past two years, leading the team to target points in its debut season with Romain Grosjean and Esteban Gutierrez as drivers.
While Kaltenborn is pleased with the progress Sauber has made this year compared to 2014 when it failed to score a point, she is wary the challenge of finishing in the top ten will be even more difficult next season.
"I am, in principle, happy because we have, in many ways, come back to where we usually are, but I think there is more potential there which we have to utilise next year, so I'm not totally happy," Kaltenborn said.
"We have Manor coming in with a new [engine] tie-up, and we have a new team coming in which, we learned from the media, has had intensive co-operation with another team, so it's going to be very tough to score a point. I think you'll really have to do that on your own because a lot will have to go wrong [for others] for you to be there and score a point."
Use the red tabs on either side of the screen to scroll through more Formula One news and features
Click here for a more light-hearted look at the Brazilian Grand Prix
Keep up to date with all the F1 news via Facebook and Twitter