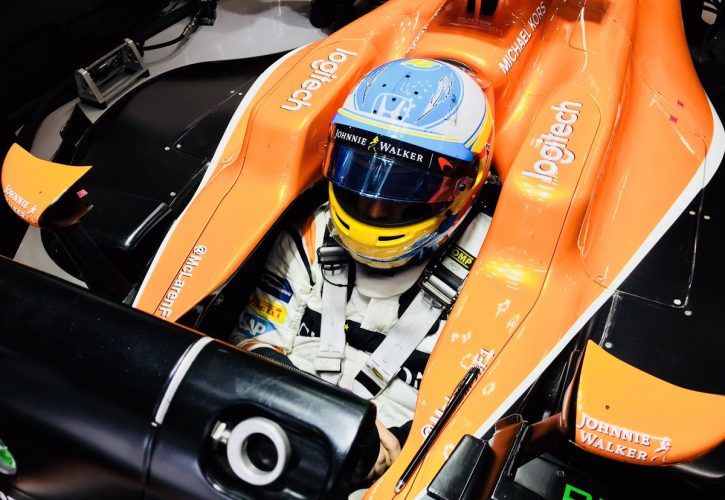 Fernando Alonso says that his McLaren contract was extended on a multi-year basis although he would not disclose the exact duration of the agreement.
While Alonso's signing was widely expected, it was also anticipated that the Spaniard would likely commit to McLaren for a single year given the team's new partnership with Renault which follows its disastrous three-year spell with Honda.
In Thursday's media conference in Austin, Alonso revealed however that his new contract was "long term".
"We never discuss the contract clauses and we are not going to do it now, but it's a long-term contract and we'll see how things go," he said.
"But I'm very excited for next year, with different expectations and keen to put McLaren back where it deserves to be. I want Australia to arrive already."
The 36-year-old also justified the delay in renewing his allegiance by the fact that both parties took their time to iron out the details and commit to a deal.
"We weren't in a hurry, neither of us," he said.
"From the first moment I believed that McLaren's project - or at least the chassis side - had taken the right step in terms of aerodynamics and mechanical grip.
We left all doors open, I talked to everybody who wanted to talk, with all the different projects I had on the table, but the most convincing one was McLaren's.
"They had their own particular situation with the engine: they needed to decide if they were sticking with Honda or changing supplier.
"In the end they decided to change supplier and move to Renault and we had to wait a few more weeks to have all the information about the engine that I wanted.
"But now it was time to make a decision and the decision is to stay with them because I think we can be very competitive next year."
Gallery: The beautiful wives and girlfriends of F1 drivers
Keep up to date with all the F1 news via Facebook and Twitter