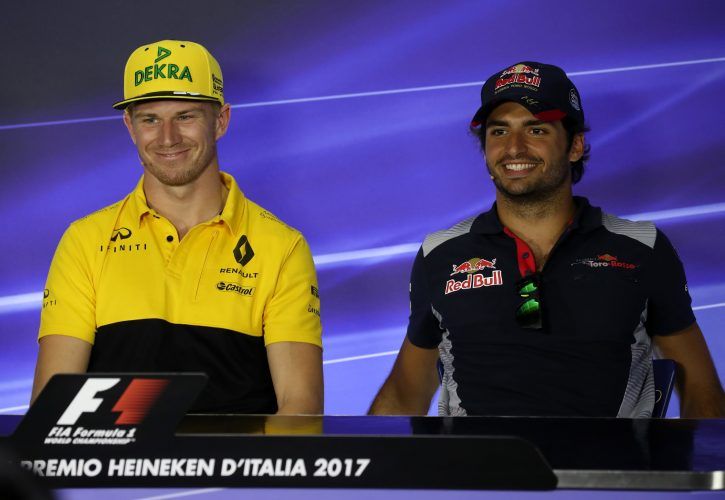 Carlos Sainz knows well in advance that he will have his work cut out for him when he races against Nico Hulkenberg at Renault in the future.
A veteran of 147 Grands Prix, the Hulk holds the record for the greatest number of races entered without achieving a podium finish.
But that unfortunate milestone takes nothing away from the 2015 Le Mans winner's speed and consistency, a fact Sainz - who also has yet to score a podium in F1 - is well aware of.
"He has done 16 races with a car that I've never driven," he said.
"It will take me a while to adjust. Of course my goal is to reach his pace as soon as possible. But it's not automatic.
"You have to work hard for it. It is about analysing the data and learning how to drive that car."
Sainz will join his future team mate at the US Grand Prix in Austin next week as he enjoys a head start on his 2018 season with the French oufit.
"I would not have minded finishing the season with Toro Rosso. But the early start can be very important," he said.
"It gives me an opportunity to get to know everything in the new team and to adapt the car to me.
"These four races will help me next year. And if I can get a few points for the team, that would be great," he added.
Gallery: The beautiful wives and girlfriends of F1 drivers
Keep up to date with all the F1 news via Facebook and Twitter