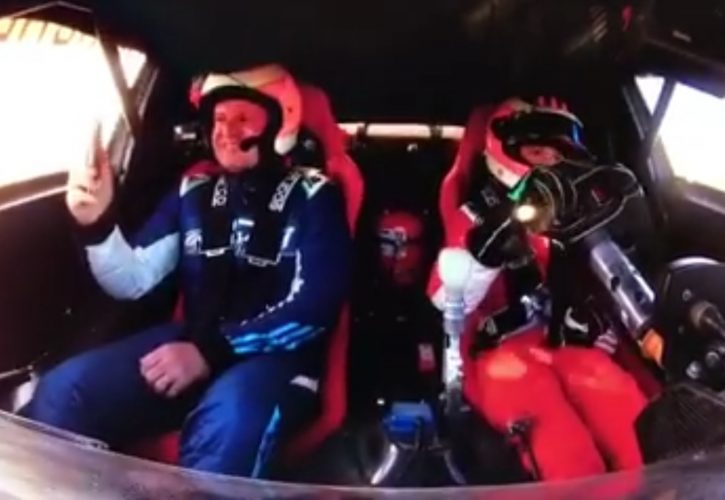 Racing drivers are notoriously reluctant to ride as passengers in racing cars, for obvious reasons, but Rubens Barrichello made an exception for his son Eduardo.
The 15-year-old initiated his racing career in karting and is gearing up for a run in single-seaters.
Last weekend he took his dad for a spin in a GT car. It started off with a bit of proud filming by Rubens, but the former F1 driver was slowly overwhelmed with emotion as he witnessed Eduardo - and some the family's good genes - at work.
It's a short video, and quality isn't the best, but it's still a nice moment of father-and-son bonding in their favourite environment.
Gallery: The beautiful wives and girlfriends of F1
Keep up to date with all the F1 news via Facebook and Twitter