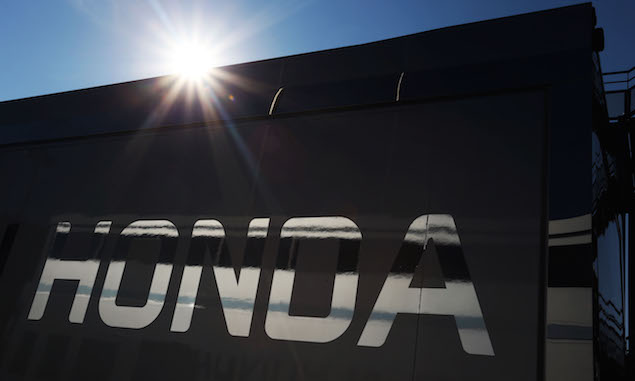 Honda motorsport boss Yasuhisa Arai says it would be "very difficult" to try and supply Toro Rosso with power units in 2016.
With Red Bull threatening to quit F1 amid difficulties receiving a competitive power unit next season having ended its Renault partnership a year early. After Mercedes ruled out supplying Red Bull, Toro Rosso boss Franz Tost told F1i the most likely deal for both teams is with Ferrari but fears time is running out.
A switch to Honda for Toro Rosso could make it easier for Red Bull to secure Ferrari engines as it would mean one less team for the Italian manufacturer to supply, but Tost warned an uncompetitive   year could hurt Toro Rosso sponsorship deals.
Speaking through a translator, when asked about the possibility of supplying Toro Rosso, Arai told F1i Honda has to think about improving its own performance before taking on further deals.
"It is difficult for [Toro Rosso] to come to us … It is difficult, looking at the maturity of the power unit it is very difficult. We have to put ourselves in the right place first."
Alex Lynn F1i exclusive: Staying grounded in pursuit of the dream
VIDEO: Inside an F1 cockpit for a lap of Jerez
Who said that? Lauda. I SAID, WHO SAID THAT?
Keep up to date with all the F1 news via Facebook and Twitter