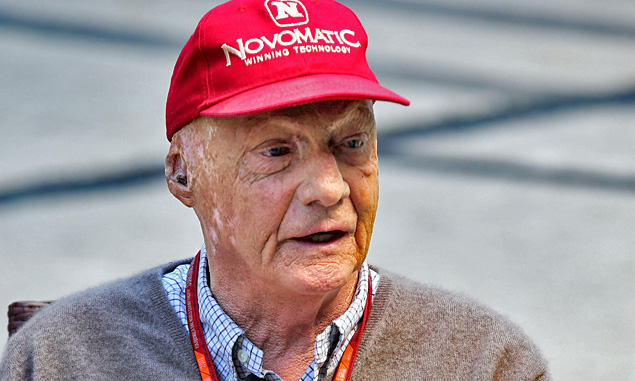 Mercedes non-executive chairman Niki Lauda has poured cold water on speculation that the team could bid for Fernando Alonso's services in 2018.
Earlier, team boss Toto Wolff had suggested that Alonso could be in contention for a race seat at the team next season. The two-time world champion's contract with McLaren expires at the end of the current season.
But Lauda felt that Mercedes was already ideally set in terms of its driver line-up.
"He is certainly not on our wish list," Lauda told Swiss newspaper Blick when asked about the chances of approaching Alonso.
"We are fully satisfied with Hamilton and Bottas," he added. "But as my partner Toto Wolff has said: never say never."
Valtteri Bottas was brought in over the winter as a short-notice replacement after Nico Rosberg unexpectedly retired after winning the 2016 title. Lauda felt that the Finn had already more than proven himself with his maiden win in Sochi.
"I would say Bottas is now as good as Rosberg was. And maybe a bit better than [Kimi] Raikkonen," he insisted.
Even so, Lauda said that Lewis Hamilton and his Ferrari rival Sebastian Vettel were far out in front of anyone else on the grid in 2017.
"The rest cannot keep up. It's as simple as that," said Lauda, pointing to the Spanish Grand Prix as an example.
"A four-time world champion and a three-time world champion, fighting for Ferrari and Mercedes in the two best cars in the world. There is no better advertising for the sport."
In the past, Lauda has also dismissed the idea that Mercedes could poach Vettel from Ferrari.
"Why would Vettel leave Ferrari when he's winning?" he said. "A Ferrari driver, his head is for Ferrari. And the money in the end is also there."

"Want to win a trackday experience? All you have to do is subscribe to our FREE newsletter HERE"


GALLERY: All the action from Barcelona on Sunday
Keep up to date with all the F1 news via Facebook and Twitter