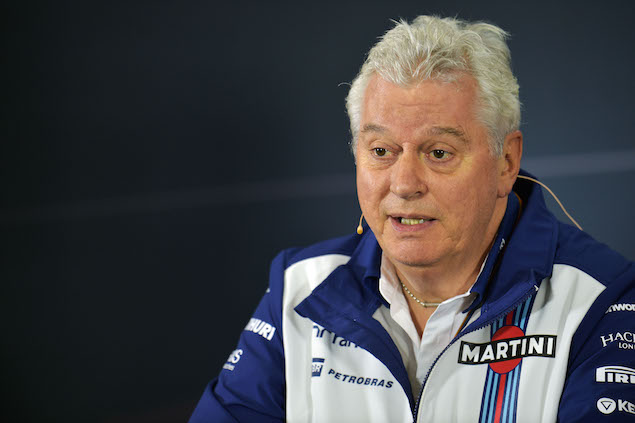 Williams F1 may not implement the new Mercedes power plant upgrade in 2015, according to chief technical officer Pat Symonds.
Symonds told Sky Sports that the decision on whether or not to introduce the latest upgrades to the engine had not yet been taken by the team, which was looking closely at the mixed results of the power unit's first outing with the Mercedes works team at Monza.
While Lewis Hamilton went on win the race in emphatic style, a string of problems for Nico Rosberg over the Italian Grand Prix weekend ended up costing him crucial ground in the world championship battle with his team mate.
"To be honest I don't know," admitted Symonds when asked if Williams would be switching to the new engine, rumoured to boost output by up to 40 horsepower. "There is obviously some risk analysis to be undertaken to know whether to use the new power unit or not.
"We are incredibly satisfied with what we have got, we have got the best power unit in Formula One and Mercedes allow us to use it very, very aggressively.
"We feel it is a very reliable and a very powerful unit and that is great for us," he added. "We want to take our guidance from Mercedes, we don't want to take risks. We will see what they think is the best engine for us.
"What it is really good to see, though, is that they are not resting on their laurels," he pointed out. "They are the dominant power unit, yet they are still pushing really hard for 2016."
Symond's caution is in contrast to comments from Williams' head of performance engineering Rob Smedley who was recently enthusiastic about the prospects of taking the upgrade.
"Obviously, the works team has had a power unit upgrade, which would ideally have at the back of our car as well," said Smedley. "It seems to have been a good step forward. Lewis was certainly going very quickly.
"If we get it before the end of the year, that would be a great advantage to us. If it's delivering power and we get it towards the end of the year, then great."
Red Bull Racing has already said that it is unlikely to implement the latest upgrades from its own engine providers Renault in time for Sochi, as doing so would incur yet more penalties for breaking the number of power units allowed in a single season.
"When we understand what the performance gain is then you've got to weigh it up with, 'Is it worth taking a penalty for?' so we'll wait to hear from Renault on that," said Red Bull team principal Christian Horner this week. "It hasn't been confirmed to us when it will be or how much performance it will be either."
Eric Silbermann tells us which circuits formerly on the F1 calendar he misses most
2016 F1 driver line-ups so far
F1 drivers' girlfriends gallery
Keep up to date with all the F1 news via Facebook and Twitter