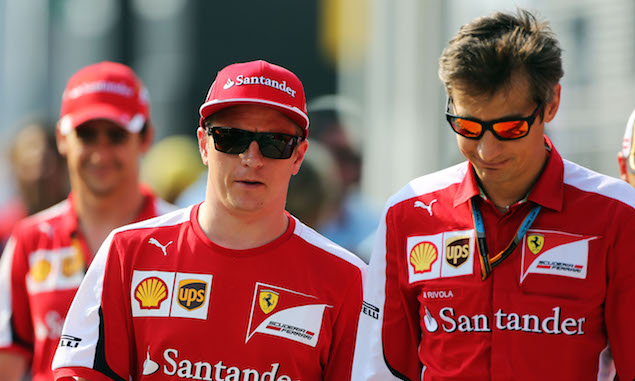 Kimi Raikkonen says his experience in F1 counts for little despite currently being the oldest driver on the grid.
Ferrari opted to retain Raikkonen for 2016, which will take the Finn in to his 14th season in F1. Raikkonen will turn 36 next month, but he feels his added experience compared to a number of drivers in the sport gives him little advantage.
"Has it changed me a lot? I don't think it has changed my driving at all," Raikkonen said. "With age you get some experience, but does it count much in F1? I don't know. I don't feel that I have changed as a driver and how I do my stuff.
"Hopefully life goes on and things keep changing, but I don't see any difference in how I'm driving now and five years ago. Things have changed in the sport itself more than in me."
Asked why his experience is not a big help, Raikkonen says it is due to the way the sport has evolved to rely more on simulation.
"When I came into F1 it probably made more difference than these days. It has changed a lot because there is not as much testing, but there are a lot more things you can use to get yourself prepared.
"The easiest way to compare is if I compare this to rallying, because the experience in F1 doesn't really make much difference but in a rally it's the biggest thing that will help you and make you faster and finish the rally. If I just go by those things, experience in F1 counts for nothing compared to that."
Click here for Chris Medland's Italian Grand Prix preview and bold podium prediction. 
2016 F1 driver line-ups so far
F1 drivers' girlfriends gallery
Keep up to date with all the F1 news via Facebook and Twitter