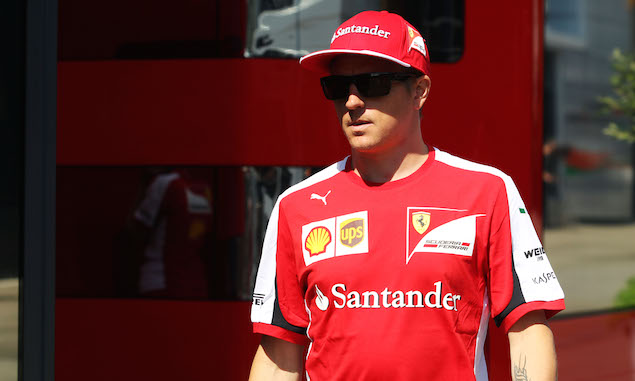 Kimi Raikkonen refused to be drawn in to the spat between team-mate Sebastian Vettel and Pirelli after the Belgian Grand Prix.
Vettel's right rear tyre failed on the penultimate lap of the race just after the exit of Eau Rouge, causing him to blast Pirelli and dismiss the tyre manufacturer's reasons for such issues as "bullshit". With Pirelli's Paul Hembery saying the failure was due to the tyre reaching the end of its wear life, Raikkonen was asked for his view on the situation.
"I haven't seen it," Raikkonen said. "I was only told that he had a tyre issue and I saw him on the circuit when I got past him but I don't know anything else apart from the tyre went; so I'm not the right person to answer, you'll have to talk to the team."
When asked for his thoughts on the safety of the tyres following two failures over the weekend, Raikkonen replied: "I don't want to get involved in the whole thing.
"Obviously it was bad for him, it's bad for our team to have this issue but I don't want to get involved in the whole thing."
Raikkonen himself finished seventh having started in 16th place, but he admits his own recovery was not strong enough to salvage a tough weekend.
"Obviously it's disappointing, not just for me but for the team. We had two issues this weekend and it hurt on both cars quite badly. Like I said, we are doing the right things as a team, it just seems we're not really getting the results. We'll keep working and improving things and hopefully we'll get the results at some point.
"We have to be realistic with where we started today after yesterday's issue. We did our best and obviously its not where we want to finish in seventh place but that was our maximum today."
Click here for Sunday's gallery of the Belgian Grand Prix at Spa-Francorchamps. 
Keep up to date with all the F1 news via Facebook and Twitter