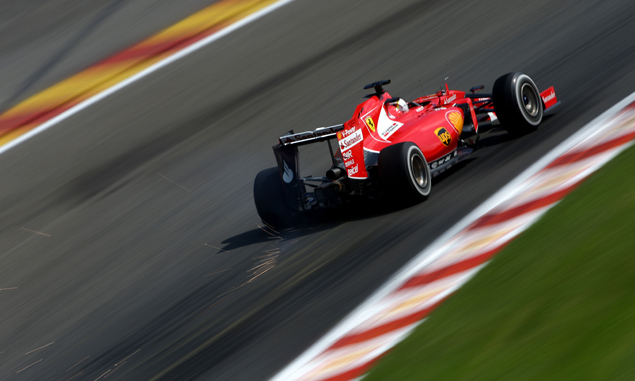 Ferrari's Sebastian Vettel admits he is "not entirely happy" with his performance on the opening day of free practice for the Belgian Grand Prix after logging the fifth and 10th fastest times across the two Friday sessions.
Coming off a convincing win at Budapest – his second of the season – the German arrived at Spa-Francorchamps surrounded by high expectations. Like in Hungary though, Vettel finished behind team-mate Kimi Raikkonen in both FP1 and FP2.
"It was not the best day for us, a bit difficult to find the rhythm," said the four-time world champion. "But I think tomorrow we can make a step forward."
"We have to as well because we don't want to be tenth. But I'm quite confident we can tune the car because today I was not entirely happy but tomorrow should be a better day."
Although he only turned 28 last month, Vettel is already entering his 150th grand prix weekend in the Ardennes (for 41 wins). Asked by reporters to reflect on his F1 career since he started competing at the top echelon in 2007, the Ferrari ace admits he has not seen the time fly by and looks to add more success in the future.
"I'm a little surprised I've arrived already at 150 grands prix, I don't feel that experienced but it's obviously nice, I'm still hungry, I still love what I do. To judge which one was the nicest win or nicest race I don't think is fair.
"Obviously I had many special races, the first win will always be special, winning the championship for the first time will remain special and of course, the first win with Ferrari was equally special.
"I don't want to pick one, I want to pick a lot."
Vettel has already won twice in Belgium, securing victory with Red Bull in 2011 and 2013.
Click here for Friday's gallery of the Belgian Grand Prix
Keep up to date with all the F1 news via Facebook and Twitter