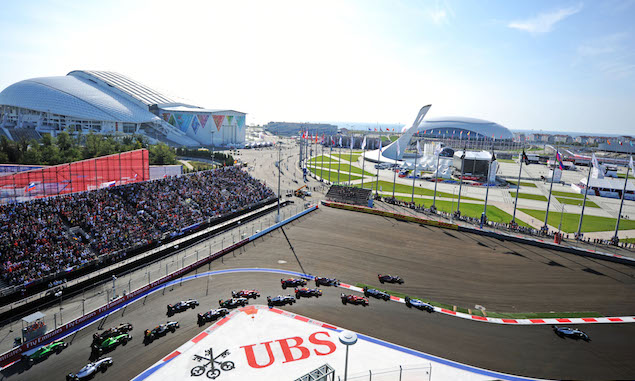 Russian Grand Prix organisers say this year's race is not under threat despite comments concerning its financial stability.
The race receives major funding from the Krasnodar Krai region, with a loan covering the hosting fee. Amid financial uncertainty in the region, acting governor Veniamin Kondratiev told local media last week the race is depending on the funding coming through.
"There is an agreement with the Minister of Finances that we will get a loan from the State budget," Kondratiev said. "Speaking about the loan, if there will be one – Formula 1 will take place. If there is no [loan] – no Formula 1".
However, race promoter Sergey Vorobyev says there are no concerns over the running of the race.
"I am sure that the Russian GP will take place in Sochi in 2015 and in upcoming years," Vorobyev told Motorsport.com. "All preparation works for the race is going ahead and nothing has changed."
This year's Russian Grand Prix is scheduled for 11 October, with next year's race set to move to a slot early in the season.
Click here for an exclusive Q&A with Red Bull's Adrian Newey
Keep up to date with all the F1 news via Facebook and Twitter