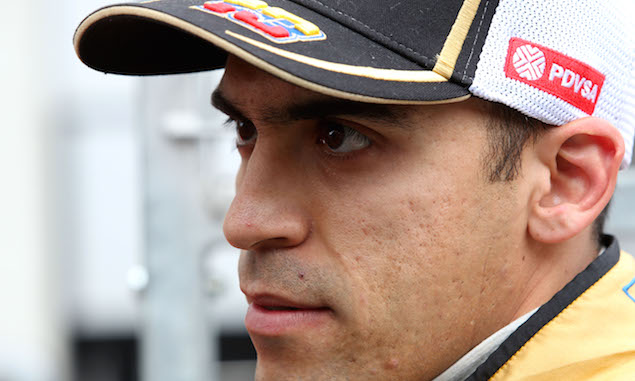 Pastor Maldonado says he "had no real issue" with Max Verstappen's driving during the Austrian Grand Prix.
Verstappen was defending from Maldonado for a number of laps in the closing stages before the Lotus eventually took seventh place in out of the first corner after Verstappen ran wide. With Maldonado almost crashing as he attempted the manoeuvre, it was reported he had criticised Verstappen's driving in their battle but the Venezuelan says his quotes were taken too far.
"I've seen it on TV now and it looked pretty good!" Maldonado said. "It was a great battle but I'm glad I was able to finish ahead of Max Verstappen and take seventh place.
"We were both pushing hard, though it's sometimes a little funny when you read the headlines afterwards and then compare it to what you said. I had no real issue with Max's driving; he was maybe a little over the limit in his defence of position at times but we all do that as racing drivers. If the Stewards watching think the driving was fine then that's fine by me."
Deputy team principal Federico Gastaldi admitted to F1i he was fearing a collision between the two drivers during the battle.
"I actually had flashbacks from Monaco!" Gastaldi said. "But it was good and well done. Very impressive overtaking, so very good."
Click here for the F1 drivers' girlfriends gallery
Keep up to date with all the F1 news via Facebook and Twitter