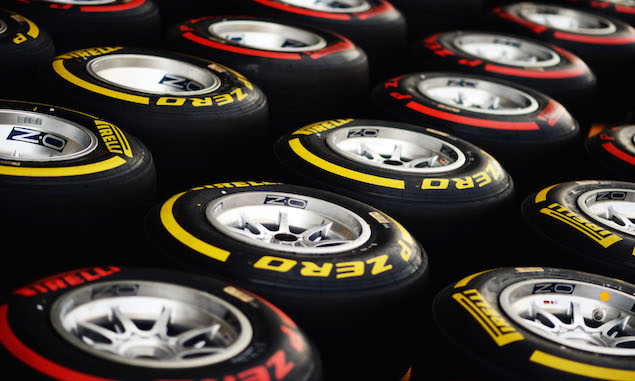 Pirelli motorsport director Paul Hembery says the tyre manufacturer may need to rethink some compound nominations this season as a result of recent races.
Following the one-stop Canadian Grand Prix, Hembery admitted to F1i the softest compounds in the Pirelli range were proving to be too hard. With just two days of in-season testing remaining, Hembery says there is little Pirelli can change but believes it may have to introduce a bigger gap between compounds at certain circuits.
"There's not a lot you can do in reality this season," Hembery told F1i. "There's maybe one or two races where you can do a step, that's for sure, maybe you could do a double step to open up the gap between the compounds. But by and large it looks like wear levels have been reduced so then people are getting even out of the softer tyres a lot more laps than we had anticipated this year."
Clarifying what he means by "a double step", Hembery says the supersoft tyre remains too durable for most teams.
"Supersoft and medium, something like that so there's a big gap. But even then, if you look at what we were getting [in Canada], 30 laps out of the supersoft, that probably needed to be 15 rather than 30."
The softest two compounds will again be used at next weekend's Austrian Grand Prix.
Click here for a more light-hearted look at some of the images from the Canadian Grand Prix
Keep up to date with all the F1 news via Facebook and Twitter