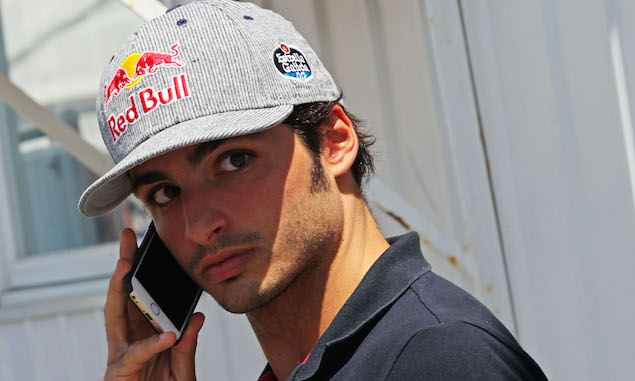 Carlos Sainz says he feels his performances are being overlooked while the main focus is on his Toro Rosso team-mate Max Verstappen.
Verstappen has been in the spotlight following the Monaco Grand Prix, with the 17-year-old finish FP1 in second place but then crashing heavily after a collision with Romain Grosjean in the race. Sainz went from the pit lane to finish in the points in the same race, and his return of nine points from his first six races is the best start to a career for any driver at Toro Rosso over the same period.
Speaking to F1i in Montreal, when asked if he has been overlooked so far this season, Sainz replied: "Yeah, clearly.
"It's how it is at the moment and I need to accept it. I don't really care as far as the team knows what I'm doing, even if out there in the press and everything they don't speak too much about me, I know in the team they are very happy with me, they are supporting me a lot and they are all happy.
"So that is my main concern, Franz Tost, Helmut Marko and company at the moment. I'm calm about that even though it is true that people are not so much speaking about me."
And Sainz admits he has surpassed even his own expectations so far this season, having scored points in four of the six races so far.
"Yeah I think it has been a bit better than expectations that I had for myself. I knew I could do a good job but so far the first six races have been really good. Unfortunately we have only done six races and not a full year! There is still another two thirds of the campaign to follow but I will keep doing my best. I think it's been a positive start and now we need to keep working and keep doing what we're doing.
"There will be tough moments this year for sure where the critics will come again and all that, as always happens in Formula One, but at least I've had a first six positive races."
Click here for technical analysis of the braking challenge at the Canadian Grand Prix
Keep up to date with all the F1 news via Facebook and Twitter