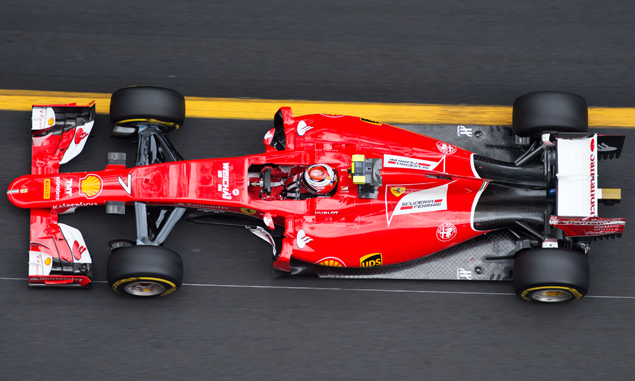 Kimi Raikkonen says Ferrari has improved "a lot" in fuel consumption since last year and hopes this will boost the Italian team's prospects during this weekend's Canadian Grand Prix.
Circuit Gilles Villeneuve features heavy braking points and brutal periods of acceleration, which makes the Ile Notre-Dame venue very greedy on fuel.
"Montreal is notorious for being very tough from a fuel consumption point of view," said Raikkonen. "But this is another area where we have made a lot of progress compared to last year."
The 2007 world champion heads to Canada looking for a fresh impetus after the last two races saw him struggle to match team-mate Sebastian Vettel's pace and results.
Given Raikkonen's record in Canada, Circuit Gilles Villeneuve might not be the best destination for Raikkonen to recapture the sort of momentum he needs to extend his F1 career at Ferrari beyond 2015.
The Finn only has one podium finish - with McLaren in 2006 - to his name at Montreal. However, his most famous race came in 2008 when Lewis Hamilton rammed into the back of his Ferrari while Raikkonen was waiting for the light to turn green at the pit exit during a Safety Car period.
The 35-year-old's storied spell in F1 means he is well aware of the challenges brought by round seven of this year's championship.
"The Montreal circuit is famous for the fact one gets very close to the walls, but compared to Monaco or Singapore, it can be considered quite wide. There are two key requirements for getting the very most out of the car at this track and they are speed and a reliable braking system.
"The ideal set-up is one that allows for these two elements to be combined as well as possible. That way, the driver can feel comfortable when pushing to the limit."
Click here for a look back at Robert Kubica's only Formula One victory in Canada 
Keep up to date with all the F1 news via Facebook and Twitter