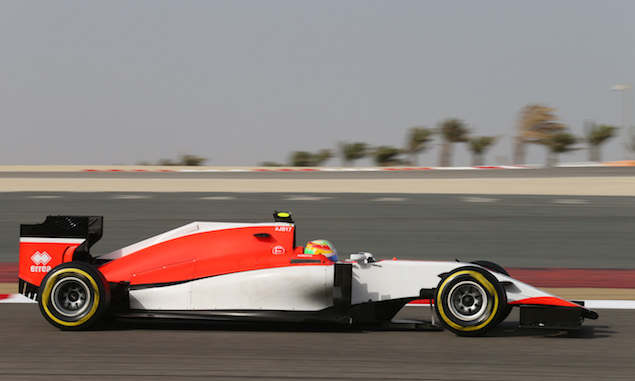 Manor team principal John Booth says the team needs to analyse whether it would be better to wait until 2016 to introduce a new car.
The team has been running with a modified 2014 car so far this season - including last year's Ferrari power unit - having only exited administration in February. The original plan was to build a 2015 car to be launched later in the year, when Manor could also install the new Ferrari engine. However, speaking exclusively to F1i Booth says there is still no firm date for when the car would be ready.
"Somebody quoted me as August, but I just said we have set ourselves a very difficult target of August. That's what I said and then somebody wrote 'August for the new car' which is not what I said at all. But that was the target we've set ourselves, which as everything we've done this year we've set the targets pretty high. By the time we get to Barcelona we should have a decent idea of where we are."
When asked if it was important to have a 2015 car even if it failed to meet its August target, or if the team could defer until next season, Booth replied: "I think that's a strategy we need to think about.
"Obviously we're all racers and we want to go racing, so to see the leap forward Sauber has made and Ferrari we're pretty jealous. Sometimes we just have to temper our enthusiasm to race to think about what's practical for the long term.
"We haven't been in the wind tunnel since October last year but where the car was at that time was still a good step forward from where we are now and then with the engine package I think we would have been certainly near Force India. But we've got to think practically and how can we get to the most competitive position the quickest, and that's what we need to assess."