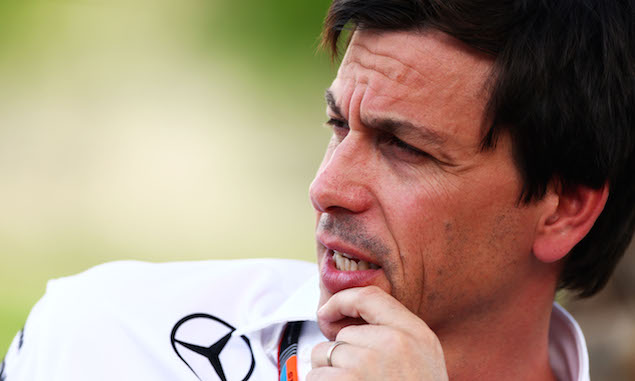 Toto Wolff admits he is worried Mercedes would be "run over" regarding rule changes in 2017 if it doesn't accept new regulations.
The current power unit regulations were only introduced at the start of 2014 and have seen Mercedes dominate the sport since, winning 19 of the 23 races to take place under the new formula. However, Wolff admits the key stakeholders in F1 are working on a "spectacular new formula" for 2017 and he says Mercedes is unable to prevent change happening.
"There's a governance in place and for 2017 it needs a simple majority in the F1 commission to change the rules," Wolff said. "And this is the reality. So if you're being hard line and blocking everything, then you are going to be run over.
"So at least let's stay on the table and discuss in a sensible way what we can do and what is for the benefit of the sport and for the good of the sport. This is what we are trying to do. There is a financial and commercial reality linked to that. If it costs massive additional development or financial costs then clearly we will make that point but I think you need to be open-minded in entering those discussions."
Wolff says reaching the figure of 1000bhp would be easy with a simple tweak of the fuel flow regulations, a change he says Mercedes is willing to embrace if given sufficient warning.
"We are pretty easy on the fuel flow. If you increase the fuel flow because there are arguments in favour of it, more power and more noise, then this is one of the tools you can use but clearly increasing the fuel flow means redesigning crucial and major bits and pieces of the engine. So we need to know earlier than later."
Click here for a look at the radical Honda power unit design
Keep up to date with all the F1 news via Facebook and Twitter