There's been plenty of praise heaped Max Verstappen's way over the past few days and all of it has been thoroughly deserved. Far from being the apocalyptic terror sundry paddock doom-mongers prophesied last Autumn, when the youngster was first cast as a 2015 Toro Rosso driver, Verstappen's driving has barely caused a raised eyebrow in the paddock.
Indeed, the teenager navigated the choppy waters of his F1 debut –which came in a maelstrom of media attention – with singular aplomb, and but for a technical problem, he would surely have become F1's youngest points scorer at the end of his maiden grand prix in Australia.
In the end, he only had to wait two weeks to steal that record from another Red Bull Junior Programme graduate, Daniil Kvyat. Verstappen hardly put a foot wrong in Sepang, driving a mature and sensible race, which might have been even better had he not suffered brake issues on Saturday that possibly hampered his best effort of sixth place in qualifying.
That the 17-year-old's performances so far have been so assured has, however, given licence to his masters to decry the remodelled regulations governing the granting of F1 Super Licences set to come into force in 2016.
"It is sad that now a regulation is coming in that would have deprived both Max and Carlos of the licence they need," said Red Bull Junior team chief Dr Helmut Marko this week on the drinks company's Austrian TV channel, Servus TV.
"The sport is over-regulated. If you are 17, but you have the maturity of a 22-year-old, then you have to question this strict age rule.
"We did nothing reckless," he continued. "We tested [Verstappen] in a 3.5-litre Formula Renault, in a two-year-old F1 car, we put him in the simulator – at every point he was competitive from the beginning."
"The answer on the racetrack means stupid people can understand" - Franz Tost
Toro Rosso boss Franz Tost went further, branding those who had questioned Verstappen's ability to mix it at the top level as "stupid".
"I said this in October and November when all the people criticised: he will answer them on the racetrack because the answer on the racetrack means stupid people can understand," said the team principal.
The problem with this argument is that it is essentially the same one always applied to exceptions to a rule.
In 1985 Boris Becker won Wimbledon at 17, proving that a teenager could win a grand slam event. Ten years later BBC football pundit Alan Hansen famously said the English Premier League could not be challenged for with "kids" yet Alex Ferguson's squad of raw Manchester United rookies went out and won the whole thing.
However, the fact remains that in each of these cases the sportsmen in question were exceptional talents (Becker, David Beckham, Paul Scholes et al) and their achievements were singular. No teen has won the men's single final since Becker and Premier League-winning teams are routinely a competitive blend of youth and experience.
That the preternaturally gifted Verstappen is capable of delivering top-class performances at the tender age of 17 is no justification for scrapping rules that have needed to be imposed ever since Formula One cars ceased being the preserve of full-grown men capable of wrestling violently difficult machines around physically testing and, yes, dangerous circuits and became an exercise in the kind of manual dexterity and hand-eye co-ordination that has swung the pendulum more firmly towards younger and younger hopefuls.
It is indisputable that F1 cars are easier to drive and that circuits are more forgiving of errors, and thus the sport has opened itself up to younger talent, but it is also beyond argument that F1 cars still travel at extraordinary speed and that the major deficiency of young drivers is in risk assessment, race craft and to put it simply – experience.
Indeed, the sport is replete with tales of raw rookies who've caused carnage in races through a simple lack of experience. One only has to look back at Mark Webber's caustic 2012 categorisation of Romain Grosjean, who even when they collided in Japan had 22 grands prix under his belt, as "first-lap nutcase" to see that.
Giving drivers an extra season or two of blooding in junior categories does not do Formula One a disservice. And an extra season is all we are talking about here, as the new regs specify an age limit of 18, the possession of a valid drivers' licence and two years' of junior formula experience.
Drivers of Verstappen's clearly visible talent deserve to be in Formula One but the teenager would be equally deserving of his place following a season in GP3, Formula Renault 3.5 or GP2.
Teaching the virtue of patience (and the concomitant gaining of experience) is not the only value of the Super Licence rules to be introduced next year.
The qualifying points system at the core of the new regulations should have the added bonus of boosting the calibre of driver we see on the F1 grid.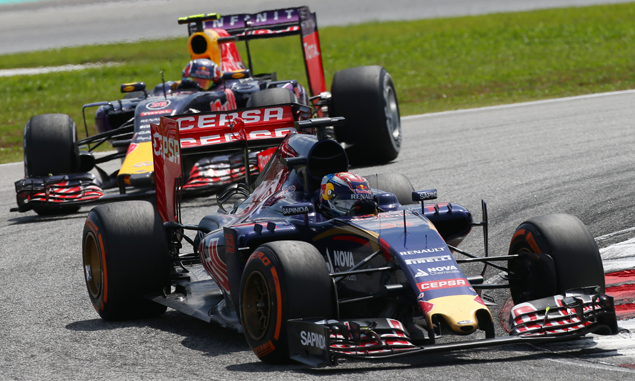 According to the system, drivers need to have scored at least 40 points in junior categories during the three-year period preceding an application for a Super Licence. Points values are spread across a range of championships, with, for example, a GP2 title win carrying 50 points, an FIA F3 European Championship title being worth 40 points and a WEC title also awarding 40 points. Points drop according to championship position and seniority of series.
It's true that the points system as stands is deeply flawed, with values heavily weighted to FIA championships (including 60 for the governing body's future F2 series), and it certainly needs to be tweaked, but the principle is sound. It rewards talent not finance and in a Formula One where, outside the top teams, budget is the major consideration in appointing race drivers this can only be a good thing.
But, you cry, talent incapable of mustering budget will still be disadvantaged and we'll create a vaccuum where winners aren't hired and the rich won't qualify even for a licence. Well, the hope has to be that the money will start to gravitate towards drivers of genuine worth rather than those who are simply umbilically connected to daddy's wallet.
It will not prevent teams creating ever more ludicrous 'development', 'affiliated' or 'free to wear the team uniform by virtue of being minted' roles but those will be increasingly transparent as it becomes clear that such drivers will never drive a team's car or qualify for an F1 race licence.
The bottom line is that exceptions exist to every rule but the glare of publicity brought forth by the stellar achievement of gifted youngsters such as Verstappen should not exclude consideration of rules for the rest of us.
Click here for a more lighthearted look at some of the scenes from the Malaysian Grand Prix
Keep up to date with all the F1 news via Facebook and Twitter